Looking for top-notch truck wreckers in Huntly? Look no further! Our expert team at Truck Wreckers Huntly offers efficient and reliable truck disposal services. Get rid of your old, damaged, or unwanted trucks hassle-free, while also earning a fair price for your scrap. Contact us now to experience unmatched service and eco-friendly solutions for truck recycling.
Cash for Trucks Removal Huntly
We provide fast, hassle-free removal of unwanted trucks & commercial vehicles throughout the Waikato. Our customer care executives are trained truck removals expert that will help you with every step of the unwanted or used truck removal process. We can answer any questions you have in order to sell your truck for cash. Call us on 0800997000 or complete online form to get free no-obligation quote to sell your truck.
3 easy steps to sell truck
Any Makes and Models of Truck, Any Condition, Any Size & Any Age
Provide your truck details and we will get back to you free no-obligation cash quote.
Cash Paid Up to $12000 – New Zealand
At Truck Wreckers Huntly, we understand that you might want your unwanted truck gone as quickly as possible. Our team is well-equipped and experienced in providing efficient truck removal services. Once you contact us, we will schedule a convenient time for the pickup, and our skilled professionals will arrive promptly to tow away your truck. No matter where your truck is located, we'll handle the entire removal process, ensuring a stress-free experience for you.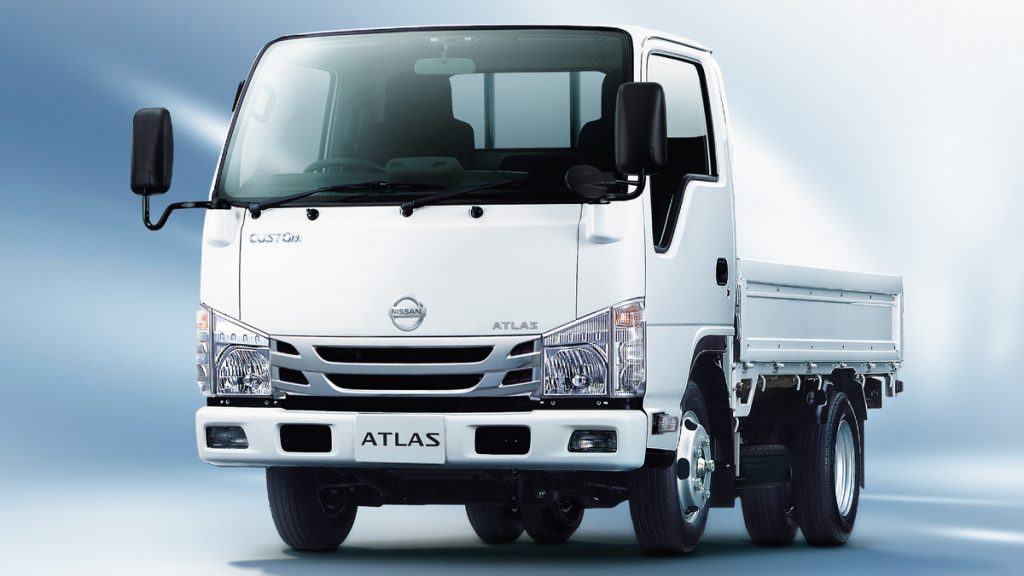 Truck Wreckers Huntly accepts all makes and models of trucks, regardless of their condition. Whether your truck is damaged, totaled, old, or simply unwanted, we will gladly take it off your hands. Our team has the expertise to deal with a wide range of truck types, ensuring that no matter the make or model, you can rely on our service to dispose of it responsibly. Plus, our streamlined process ensures you can get rid of your truck quickly and effortlessly.
No other auto recycling service in Waikato offers the same level of fast service and top cash for unwanted trucks like Truck Wrecker NZ. If you want immediate cash for your trucks or commercial vehicle then you'll love doing business with us:
Most frequent questions and answers
Find Out How Much Your Truck is Worth! Send us a free no-obligation quote request through our online form or call us on 0800997000
In fact, when you contact Truck Wrecker NZ, we pay you cash for your unwanted trucks!
We work in every area around Waikato, offering cash for the wreck and unwanted trucks that are at the end of their lifespan. A vehicle can only be used for so long before its time to retire it. Instead of disposing of the vehicle to sit and rust in a junkyard, contact us and let us come take the unwanted trucks off your hands. We pay top dollar and give you cash on the spot for your trucks.
Call Today for Immediate and Free Unwanted Truck Removal 0800997000
Vehicles that sit and are left to sit and waste away create a lot of potential problems not only for the owner but for the surrounding community. Likewise, 'junk trucks' that are still operating on the road can create additional issues. The laundry list of problems is extensive – here's just a taste of some of the issues of turning down unwanted truck removal and getting cash for the unwanted truck.
Poor Emissions
Excessive Use of Fuel
Costly Upkeep
Expensive or Difficult to Find Parts
Chemical/Fluid Leaks (Environmental Hazards)
Unsightly
Unsafe for Travel
Target for Vandalism
Likewise, thousands of vehicles are disposed of illegally every year while others sit and rot in junkyards. Those trucks contain limited natural resources and other materials that can be reused to not only make new vehicles but to produce other products. When you contact us to get cash for junk trucks you're helping to rebuild a better world based on Green Technology, renewable energy and conservation of our limited natural resources. We've only got one planet and by calling us for cash for junk trucks we can work together to help lengthen the life of our land.
Even if we just clean-up Waikato region through junk truck removal and recycling. We're at least making a difference here at home.
Truck Removal and Truck Recycling is Our Specialty – Go Green & Earn some Cash Today!
Call Today for Immediate and Free Scrap Truck Removal 0800997000
Call us on
0800 99 7000
, Get the best quote, we organise a truck, get paid Cash and will take care of your unwanted or used trucks.