Mercedes-Benz Truck, Buses or 4×4 Dismantlers New Zealand
Mercedes-Benz Truck Dismantlers – Cash Paid for Unwanted Trucks New Zealand-wide
Cash for All Trucks : Hino , Nissan, Fuso, Mack, Toyota, Merc, Mitsubishi, Isuzu…
Mercedes-Benz Truck, Bus or 4WD Dismantling Wrecking Yard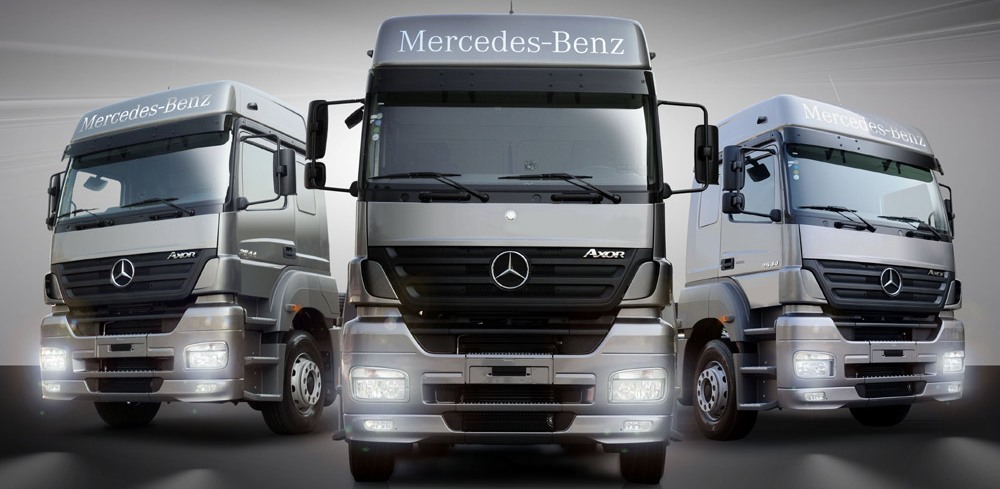 Do you need to get rid of a damaged or worn out truck?

Want to get paid up to $15,000 cash for your truck?

Needing fast truck removal services from anywhere in New Zealand?
Truck Wreckers NZ is New Zealand's leading trucks, buses, vans, 4WD and Utes wrecking and dismantling yard. Truck Wreckers NZ are the market leaders in dismantling Mercedes-Benz trucks and buses. We also wreck other Japanese trucks, buses, 4×4 or vans such as Isuzu, Fuso, Toyota, Hino, Mitsubishi, Nissan, UD…
We also dismantle most make and models of European, American and Korean model of trucks and 4WD as well. We help customers across New Zealand. We have been in the automotive recycling business for over a decade.
Cash for Mercedes-Benz Trucks, Buses or 4WD in New Zealand
Truck Wreckers NZ offers the best cash for unwanted Mercedes trucks (light and heavy vehicles) in for any condition. We moreover give a totally free truck removal assistance so you can quickly and swiftly dispose of your Mercedes truck or buses and get Best CA$H for Trucks.
Free Merc Removal in New Zealand & Cash for Trucks
On top of paying cash for Mercedes-Benz's, we offer free removal from wherever your vehicle is in New Zealand. Just let us know where the vehicle is and we will be there as soon as possible to take it away.
Below is a list of Mercedes-Benz Trucks, Buses or 4x4WD models that Mercedes-Benz Truck Wreckers New Zealand regularly buy and dismantle. If your Merc vehicle isn't on the list, we'll still take it.
Mercedes-Benz L-series truck
Mercedes-Benz NG (Neue Generation)
Mercedes-Benz SK (Schwere Klasse)
Mercedes-Benz MB700 (coe)
Mercedes-Benz MB800
Mercedes-Benz Atego
Mercedes-Benz Axor
Mercedes-Benz Actros
Mercedes-Benz Econic
Mercedes-Benz Unimog
Mercedes-Benz Zetros
Mercedes-Benz Arocs
Mercedes-Benz Medio
Mercedes-Benz LO series (mini- and micro-buses chassis)
Mercedes-Benz Sprinter
Mercedes-Benz Vito
Mercedes-Benz Valente
Mercedes-Benz Sprinter City 65 minibus
Mercedes-Benz Vario minibus
Mercedes-Benz O309
Mercedes-Benz Cito
Mercedes-Benz O305
Kowloon Motor Bus 11 metre Mercedes-Benz O305 double-decker bus
SBS Transit Mercedes-Benz O405
SMRT Mercedes-Benz O405G
Mercedes-Benz OC500LE
Irvine-designed Citaro G
Mercedes-Benz Conecto
Mercedes-Benz Integro
Mercedes-Benz Intouro
Mercedes-Benz O404
Mercedes-Benz O371RS
Mercedes-Benz O371RSD
Mercedes-Benz Tourino
Mercedes-Benz Tourismo
Mercedes-Benz Travego
Cash paid for any Mercedes-Benz Truck or Buses, in any condition
No wheels? No Problems!
Rusted Out? We'll Clear it out!
Incomplete or Damaged? Just the way we like them!
New Zealand Mercedes-Benz Truck Dismantling and Recycling Yard
After we buy your truck, it will be dismantled and every part that can be used on another vehicle. Anything that can't be recycled will be disposed of safely. It's a great way for even old and broken trucks to still be useful.
We stock a huge range of quality used second hand parts for any make of Merc truck or 4wd ie : engines, gearboxes,wheels, chassis, cabs, suspension, mirrors, panels, interiors and much more. Truck Wreckers NZ are the dismantlers to talk to.
Not only do we dismantle and recycle trucks, buses and 4×4, at Mercedes-Benz Wreckers New Zealand is dismantling Mercedes-Benz 4wds such as …
Mercedes-Benz Wreckers New Zealand – Used Trucks, 4WD or Buses Parts
With nearly a decade in the auto recycling industry, Truck Wreckers NZ can help with all of your truck, buses, 4wd at extremely competitive pricing. Our extensive industry contacts allow us to chase those hard to get parts. If we don't have it in stock we will do our best to find the part at your request.
Our aim is to supply you the Mercedes vehicle part that you require. If we do not have a quality used part in stock in our extensive work shop and ware house then we will either find out who can supply you through our New Zealand network of Truck Wreckers NZ or we will obtain a second hand car part at our discounted prices.
Truck Wreckers NZ is waiting to help you out. Call us on 0800 99 70 00. We are happy to help meet your Mercedes-benz trucks, buses or 4wd needs.
Resources : Mercedes
Mercedes-Benz New Zealand – Official Website
List of Mercedes-Benz Buses
List of Mercedes-Benz Vehicle
Wiki About – Mercedes-Benz